Upcoming! Mindfulness-Based Stress Reduction - Winter 2023
Please Note New Dates: February 28-April 25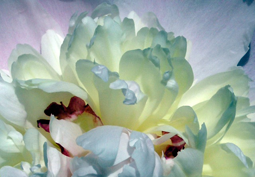 Foundation Course
The educational MBSR course consists of 8 weekly 2 hour classes and one half day session on a Saturday or Sunday. Prior to the course there is an orientation session that provides a first-hand taste of mindfulness and describes the course in greater depth.
The orientation session is free of charge and is a
pre-requisite to program participation.
Pre-Registration Required as course frequently closes.
Feedback from Dr. Handlin's Courses at Summit Medical Group
Participants in the MBSR program receive:
Guided instruction in mindfulness meditation and mindful yoga practices
Individually-tailored suggestions
A range of exercises to enhance awareness in daily life
Methods to improve interpersonal communication skill
Daily assignments to reinforce techniques introduced in class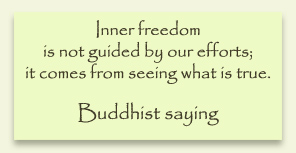 Upcoming 8 Week MBSR Winter 2023 Course
Live On Line via Zoom 7:00-9:30 PM ET
Tuesday Evenings February 28-April 25
Orientation February 21st Attendance Required

If you have questions about this program, wish to reserve a place,
or have further questions about using Zoom, please contact
Dr. Jim Handlin directly at jimhandlin14@gmail.com
or call him at 908-419-2082
For more details about this course, click here
Click here for course flyer
All are Welcome. Reservations are required.
To inquire about or register for this course,
please email diane@drdianehandlin.com or call 732-549-9100
Other Programs
Private Instruction in Mindfulness meditation currently available.
Beginning and advanced lessons with a mindfulness meditation
instructor are offered.
Mindfulness at Work: Stress Reduction in the Workplace.
On-site workshops, seminars and courses are available.
On-site executive coaching also offered.
Mindfulness Based Stress Reduction for Health Care Professionals
Mindfulness-Based Stress Reduction for Educators
Ongoing drop-in sessions for past program participants are available.
Participants who have completed the program are invited to participate for free in the Retreat Days that are offered in all upcoming courses.
Comments from MBSR course participants: click here
Worthy of Note
Please note: Dr. Diane Handlin is the first person in New Jersey who was certified to teach MBSR by the Center for Mindfulness at UMass Medical School.
(Although Dr. Handlin is a licensed psychologist and was the first person in NJ Certified to teach MBSR and has a psychology practice, please note that MBSR is an educational course for those interested in developing mind-body connections. MBSR is a non-psychological service offered apart from Dr. Handlin's psychology practice and is not meant to substitute for personal or professional psychological advice.)